Bake It Canon Edible Ink Cartridges Refill
Bake It Canon Edible Ink Cartridges Refill
Each cartridge is sold separately
To view and/or purchase either cartridge please use the scroll down menu above
Edible Ink Refill Bottle is a specially formulated food colouring mixture for printing onto icing sheets for Canon printers. 
The colours are matched with regular inks, then modified to hold their colouring better on the icing sheets. 
The refill bottles allow you to refill the inks in each cartridge without having to buy new cartridges each time (for five refill cycles). 
Comes in 100 ml bottles.
All edible inks are FDA approved and Kosher. 
For your customer's safety, never swap our edible ink and standard ink cartridges on the same printer, as residue from the standard inks will contaminate the edible inks. 
Please note - the refill bottles do not come with syringes. 
Refills for:
PGI-650BK - large black;

CLI-651BK - small black; 

CLI-651C - cyan; 

CLI-651M - magenta; 

CLI-651Y - yellow. 
For best results, we recommend using the Canon IP7260, MG5460 or MG6460.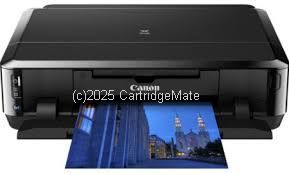 Take a look at our  Edible Ink Cartridges and ink refills range.