Posted on March 29 2021
Darkroom Door - Spread Your Wings Stamp Set
Shared from: Darkroom Door          Date 12 March 2021
The Spread Your Wings Stamp Set contrains 3 different sized butterflies that can be coloured and stamped in ma y different ways!  The three butterlies can be used together to create layers or show the different sizes on your projects.  This set also includes a variety of sentiments and quotes that can be used to mix and match for your needs. 
Here's a few different ways it can be used. Click on the images for more information about each project.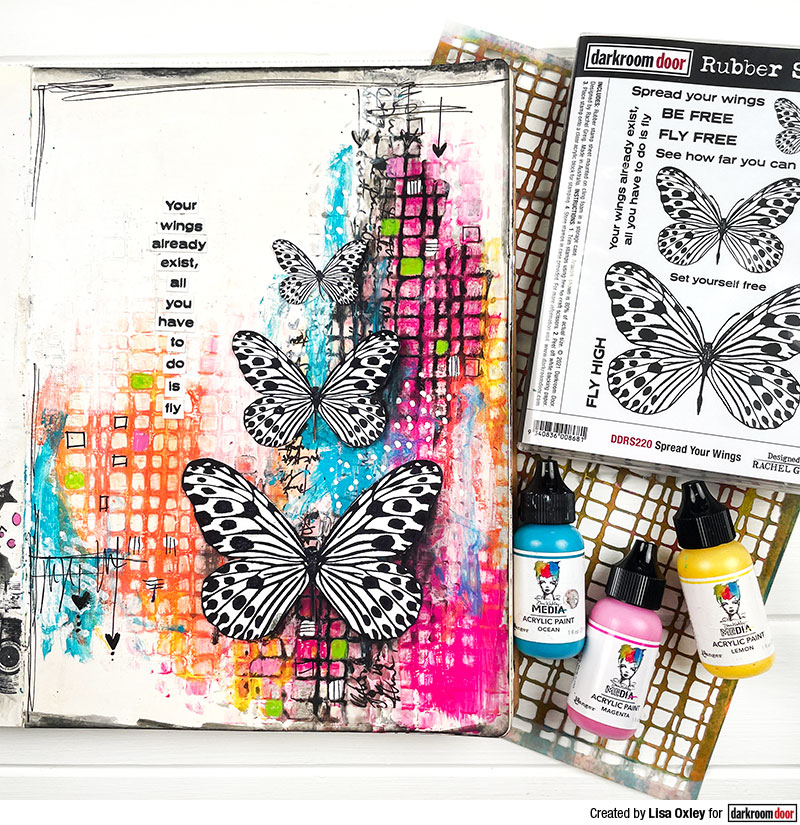 As you can see, the Spread Your Wings Stamp Set can be used in so many amazing ways! 
Visit our range of Darkroom Door products